Holidays
Feast Day of St. John the Baptist Commemorating his death by order of Herod.
Events
2006 Rush Limbaugh On his nationally-syndicated program, the once 325 pound talk show host blames the obesity epidemic on the liberal left, stating, "Didn't teach them how to butcher a -- slaughter a cow to get the butter, we gave them the butter." (Someone should explain to him how butter is made)
2005 Hurricane Katrina One of the strongest hurricanes ever recorded strikes the U.S. Gulf Coast. The cities of Mobile, Alabama, Waveland and Biloxi, Mississippi, and Slidell, Louisiana were devastated by the storm. Levees separating Lake Pontchartrain from New Orleans were breached by the surge, flooding 80% of the city. At least 1,836 people were killed. With the damage estimated at $81.2 billion, it was the costliest natural disaster in U.S. history.
1972 Mark Spitz wins the third of his seven 1972 Olympic gold medals.
1967 The Fugitive The "one-armed man" is killed by Lt. Gerard on the final episode of the TV series.
1966 The Beatles The Fab Four give their last U.S. public performance. It was held in San Francisco's Candlestick Park.
1949 Atomic Bomb The USSR makes their first atomic bomb test. The development was aided by blue prints of the original American Trinity bomb design given to the Russians by the spy Klaus Fuchs, a Los Alamos physicist.
1937 Legless Swimmer 46-year-old Charles Zimmy (also known as the human fish) arrives in New York City. He had swam from Albany, NY, a distance of 150 miles, taking six days. His legless body provided enough buoyancy to float while sleeping. He had lost his legs at the age of nine.
1935 Railroad Retirement Board is established.
1896 Chop Suey is invented by Chinese Ambassador Li Hung-Chang's chef. He wanted to serve a meal that would appeal to both American and Chinese tastes.
1893 The shoe clasp lock is patented, the forerunner to the modern zipper. Patent #504,038
1857 Abraham Lincoln Almanac Trial James Preston Metzker is murdered. Future U.S. Pres. Abraham Lincoln would defend the accused William Duff Armstrong. A witness claimed to have seen the murder by the light of a full moon. Lincoln got Armstrong acquitted by using an almanac to show there was insufficient moonlight on the night of the murder, thus proving the witness was lying.
1831 The principle of magnetic induction is proved by English scientist Michael Faraday.
Births
1961 Rebecca De Mornay American actress. Film: Risky Business (1983, as the hooker).
1958 Michael Jackson d. 2009 American Grammy-winning singer, "King of Pop." one of the Jackson Five. His Thriller
album sold 38,000,000 copies in 1984 and is the best-selling solo album of all time.
1941 Robin Leach English reporter. TV: Lifestyles of the Rich and Famous (host).
1940 James Brady Pres. Reagan's White House press secretary (1981-86). In 1981, he was shot by John Hinckley, Jr. who was trying to assassinate Reagan to impress Jodie Foster.
1939 Dave Nicholson American baseball player. He set the record for the longest major-league home run hit during a regular-season game (573 feet in 1964). Source: Guinness Book of World Records
1938 Elliott Gould (Elliott Goldstein), American actor. Film: M*A*S*H
(1970).
1923 Sir Richard Attenborough English Oscar-winning director. Film: Gandhi (1982).
1915 Ingrid Bergman d. 1982 Swedish Oscar-Emmy-winning actress. Film: Casablanca (1943, Ilsa Laszlo), Gaslight (1944, Oscar), and Murder on the Orient Express (1974, Oscar).
1891 Joyce Clyde Hall d. 1982 American businessman, founder of the Hallmark Greeting Card Company (1910). "When you care enough to send the very best."
1811 Henry Bergh d. 1888 founder and first president of the American Society for the Prevention of Cruelty to Animals (ASPCA, 1866) and helped found the Society for the Prevention of Cruelty to Children (1875).
1780 Jean Laffite d. 1823 French pirate, leader of a band of adventurers off the coast of Louisiana. He served with the U.S. in the War of 1812 in which he help Andrew Jackson defend New Orleans against the British.
Deaths
1987 Lee Marvin b. 1924 American Oscar-winning actor. Film: Cat Ballou (1965, Oscar) and The Dirty Dozen (1967). TV: M Squad (Lt. Frank Ballinger).
1982 Ingrid Bergman b. 1915 Swedish Oscar-Emmy-winning actress. Film: Casablanca (1943, Ilsa Laszlo), Gaslight (1944, Oscar), and Murder on the Orient Express (1974, Oscar).
1973 Michael Dunn b. 1934 American dwarf (3 ft. 10 in.) actor. Film: Ship of Fools (1964). TV: The Wild Wild West (the evil Dr. Loveless).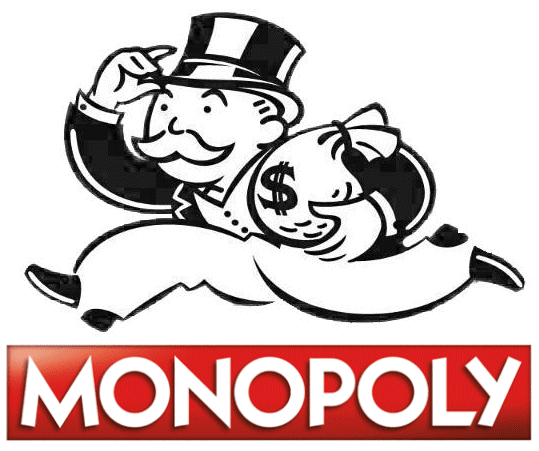 1967 Charles B. Darrow b. 1889 American inventor, creator of the game Monopoly (1933). He created his game by copying the rules of a game played by Quakers at the time. Parker Brothers originally rejected the game, citing 52 fundamental errors. Now published in 23 languages and a Braille version, more than 200,000,000 games have been sold.
1931 David T. Abercrombie b. 1867 American outdoorsman and topographer. He founded Abercrombie Co. (1892) which became Abercrombie & Fitch Co. (1900).
1930 Rev. William Archibald Spooner b. 1884 Spoonerisms are named after him (The reversal of parts of words in a sentence). He once called Queen Victoria "queer old dean" and asked if it was "kisstomary to cuss the bride."
1877 Brigham Young b. 1801 Mormon leader. Founder of Salt Lake City and first Gov. of Utah. He left behind 17 widows.
1799 Pius VI b. 1717 Italian religious leader, 250th Pope (1775-99). He was imprisoned (1798) by Bonaparte, where he died.
1769 Edmund Hoyle b. 1672 English expert on card games.
<< Previous | Today | Pick a Day | My Birthday | Surprise Me | Next >>